There were 24 staff trained by Kaleidoscope to facilitate "Real Talk" which is centered around inclusion, diversity, equality and equity.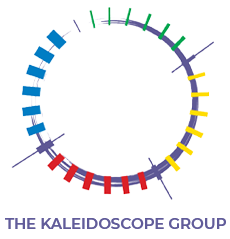 WSP USA's Inclusion & Diversity completed the last GROW series in 2021.
We have the Grow IV series on allyship scheduled for January 27, 2022.
——
Several employees participated in celebrations on the Yammer channel,
including National Disability Awareness Month, Women's History Month,
LGBTQ2 Month, Black History Month, Hispanic Heritage Month and
observed Mental Health Day with Live Well.
——
I&D held several live events, including Hispanic Heritage Month and
Fostering Accessibility at Work using MS Apps. The Study Action Team provided employees with a platform for book readings and movie viewings on inclusion and diversity topics.
——
The Events Committee of the I&D Council recently launched the Calendar Tiles in early January, which provide guidance to local offices and districts for special inclusion and diversity focused days and months throughout the year. The tiles were developed collaboratively with
WSP USA communications professionals and I&D Ambassador leads.
The tiles identify days and months of national and regional significance and provide suggested activities for recognition. The Committee will update the tiles each quarter.
Create a culture of trust and facilitate sensitive office conversations
WSP was a partner with the Michigan Department of Transportation (MDOT) in their 2021 Transportation Diversity Recruitment Program (TDRP) by assisting in the development of networking events and planning for intern outings. WSP brought in three TDRP interns ranging from design to construction and made a full-time offer to one of the interns.
The MDOT Historically Black Colleges and Universities (HBCU) TDRP internship is an on-the-job training experience for HBCU students. This program provides work experience, competitive pay, room and board, public and private intern placement, mentoring support, planned activities and more.
_____
WSP USA's Baltimore office continues to have ongoing events and relations with Morgan State University. They hire 2-3 students directly from the school through their events.
_____
WSP USA attended a three-day career fair at Prairie View A&M University
and their engineering students with a few candidates in the pipeline for
future hires.
_____
WSP USA engaged successfully with Howard University in December 2021, and anticipate a growing partnership to develop in the coming year.
_____
Other I&D events were held in various universities throughout 2021, along with their student organizations and high school outreach. Other HBCU targets:
North Carolina Agricultural and Technical State University
Florida Agricultural and Mechanical University
Virtual career fairs at the American Indian Science and Engineering Society (AISES)
Future partnerships with the National Society of Black Engineers
_____
In the spring of 2021, WSP USA partnered with the Brooklyn Polytechnic High School – the school where Pathways in Technology Early College High School (P-TECH) program was launched, and the alma mater of WSP employee, Joni Edwards. In the summer of 2021, WSP USA hosted its first P-TECH intern, Keshawn Howe, at the One Penn Plaza office. We continue our partnership with the high school and plan on additional interns and field trips to observe WSP engineers in action inspecting bridges. WSP has also provided the high school with a $5,000 grant to be used to augment NYC's Summer Youth Employment Program (SYEP). Learn more from Joni Edwards.
_____
WSP USA is committed to fostering an inclusive and diverse working environment that reflects the communities where we work and live. In alignment with our promise on equality and equity, the GOLD program focuses on identifying a diverse group of future leaders from within the company's top-performing employees and cultivating those leaders through exposure to a cross section of business activities and unprecedented access to executive leadership. For more on the GOLD program, click here.
Strengthen diversity throughout the organization
and support individual leadership growth
The Supplier Diversity Subcommittee focused on advancing
the Mentor/Protégé Programs initiative within the 2021-2023 Strategic Plan. In June of 2021, the group launched a toolkit to help the business understand various approaches to mentoring and start supporting diverse suppliers in a way that works for our operations and our teaming partners.
Proposal examples are made available on SharePoint.
——
WSP USA's Commitment to its Small Business Program was amended to Commitment to Supplier Inclusion and Diversity. This update was necessary to help bring that statement in line with the broader I&D program. Click here.
——
Celebration of the 2nd Annual Supplier Diversity Week in
November 2021 include:
Panel discussion to engage our clients, teaming partners and subject matter experts within WSP.
Sofia Berger moderated discussions with CAHSR, Caltrans, BART,
and TxDOT.
Co-hosted event with Tri-State Diversity Council, and John Trotta led the discussion with representation from Turner Construction, Horizon Blue Cross Blue Shield (Council member) and Tanya Adams.
Angela Roberson, Carina Orsino and Patti Boekamp talked about San Diego's Partnership 360 Initiative.
COMTO National Conference ECE presentation, FTA panel presentation, APTA Leadership presentation, APTA Kaleidoscope Panel presentation and WTS National Conference presentation
Southwest Chapter of American Association of Airport Executives Regional Conference regional conference.
Working group for the U.S. Department of Transportation on workforce, inclusion, diversity, equity, and equality.
Presentations were administered by our clients and promoted and sponsored by our I&D Ambassadors.
Engagement in the global I&D Committee (48 USA members) with 125 total members; WSP USA presented on our the three pillars.
——
Currently, WSP USA has the following in Chair positions at three diverse organizations:
Alva Carrasco at Latinos in Transit
Paula Hammond at WTS
Tanya Adams at COMTO
Promote and support diversity to serve as leaders
within our community
Approved back in January of 2020, the 2021- 2023 WSP USA Inclusion and Diversity Strategic Plan
remains strong. WSP USA has two strong groups – I&D Council and an I&D Strategic Planning Committee. There are four I&D Ambassadors leads, 80 ambassadors across the U.S.
The 2021 I&D Ambassadors were Rekha Pillai, Andres Fernandez, Yosef Yip and Heather Martin.
In 2021, we had 30 I&D Council Members and five committee leads – Nye Jones, Employee Engagement;
Charissa Rotramel, Leadership; Laura Unger, Supplier Diversity; Claudette Moody, Events; and John Booth and Kyle Brock for Talent Management and Recruitment. Senior advisors include Debbie Arendsen, Denise Turner Roth, Rolando Amaya and Steve Paquette *.
*Retired in January 2022. Thanks to Steve for being an advocate for I&D!